At Kloos Hauling & Demolition, we specialize in traditional demolition, as well as modern deconstruction methods that preserve the integrity of building materials and allow them to be reused. We'll help you learn more about deconstruction, how it's different from demolition, and its benefits for your project or situation.
Understanding deconstruction and how it differs from demolition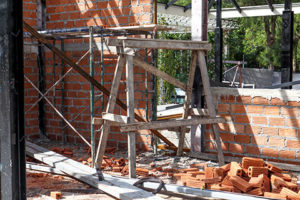 Traditional demolition techniques used in residential and commercial buildings are not concerned with damaging the materials used to craft the building – the goal of the demolition is simply to remove and haul away the previous materials to allow for future construction.
Deconstruction, as the name implies, is different. It focuses on disassembling an interior or exterior demolition project in a way that allows the materials to be preserved and re-used. This usually involves quite a bit more labor, but if you are interested in re-using the materials from a building or room, it's a great option.
Traditional demolition
As an example, if you are overhauling your bathroom, traditional demolition may involve breaking apart the wall tiles with a chisel and hammers and scraping them away from the wall. They will be removed – but they will be destroyed.
Professional deconstruction
In contrast, deconstruction would involve using special techniques to heat and weaken the grout, remove it, scrape it away, and remove each individual tile from the wall using a chisel or pry bar. The goal would be to remove the tile while preserving as much of the material as possible.
Deconstruction for commercial and residential projects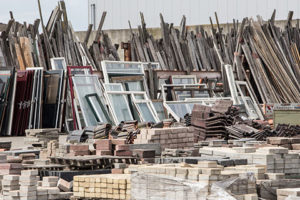 At Kloos Hauling & Demolition, we can offer professional deconstruction services for commercial and residential demolition projects of any size.
Whether you're working on a historic building and want to preserve the original materials, you wish to preserve building materials to save money on a future project, or you want to donate materials to a charity like Habitat for Humanity and the ReStore, we can help.
We will assist in the removal of materials, demolition of the structure or interior room, and every other part of your deconstruction project – and maximize the number of materials that we save so that they can be reused in future projects or donated.
We're one of the most experienced and highly qualified deconstruction teams in Winnipeg. Our team of demolition specialists is fully licensed, insured and bonded, and we make sure that your project has all of the necessary demolition permits from the city of Winnipeg and all other local authorities.
At Kloos Hauling & Demolition, we provide truly end-to-end deconstruction services. We can remove the materials you wish to preserve, pack them away for future use, transport them to a new job site or bring them to a donation center – you can trust us to take care of every step of the process.
Is deconstruction right for my project? Contact us and find out!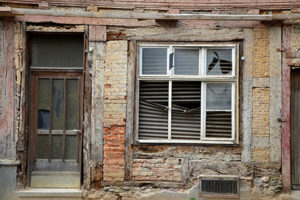 If you're working on a building with valuable materials that are still in good, usable or salvageable condition and you would like to re-use them, deconstruction may be a good option. However, it may not always be a cost-effective option, particularly in buildings where most building materials are not reusable or are in poor condition.
To find out whether deconstruction is a good choice for you, make a "Kloos call" – 204.955.1188 – to the team at Kloos Hauling & Demolition. We can discuss and assess your project to help you understand if deconstruction is a viable option, or if our traditional residential demolition or commercial demolition services may be right for you.