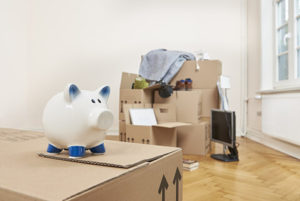 It happens gradually but inevitably: the slow collection of stuff, half-finished projects, and other things you don't necessarily need. Kloos Hauling & Demolition knows how easy it is to wake up one morning and feel suffocated by all the unnecessary "stuff" in a home; that's why we offer downsizing services. But you may wonder – how do I downsize my home?
Whether downsizing is the necessary because of an upcoming move, a family member's passing, or the need to free up space, Kloos has the right skills and expertise to complete the job so you can enjoy you home without all the clutter.
Why choose Kloos Hauling & Demolition for downsizing services?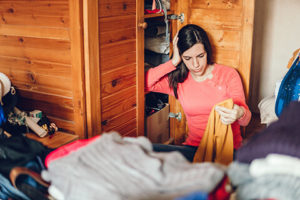 We offer our customers a full-service downsizing experience. They can point us toward a cluttered garage, basement, attic, or yard, and we will take care of the rest. We will downsize an area to whatever degree the customer specifies.
There's no stress or confusion involved when you choose us to complete you downsizing project. From the free estimate for downsizing to the disposal of the downsized items, Kloos Hauling & Demolition is the kind of ethical company customers can feel good about choosing.
What does our downsizing service include?
In short, downsizing service with Kloos Hauling & Demolition encompasses whatever the homeowner needs it to. It can mean decluttering a garage in preparation for a garage sale, removing those outdated seasonal decorations from a packed basement, or emptying out an entire house worth of "stuff", and everything in between. There is no hard and fast limit to what falls within the realm of downsizing.
Downsizing with Kloos begins with a free, fast, and friendly estimate
The process of hiring Kloos to perform downsizing begins with us receiving a call from the homeowner describing their desired project. From there, we come to your location to review the required workload. Before we leave, we offer an estimate, so customers know exactly what they'll be paying before the job begins.
Downsizing estimate approved? Then the work begins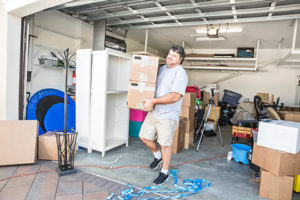 After the estimate is approved by you, the property or homeowner, we schedule the work. We will work with your schedule – and we can do weekend and evening downsizing appointments if necessary. On the day of the appointment we will arrive to complete the downsizing as discussed. No project is too large or too small—we're always willing to assist in whatever way possible.
The homeowner's part in downsizing with Kloos ends there. Once we leave, we dispose of the items as responsibly, recycling as much as possible and your residences are left clutter-free.
How much does cost to downsize my home?
The price for downsizing projects is variable depending on factors like size and scope. But Kloos Hauling & Demolition is always transparent about what a project will cost from the start. There are no hidden costs or secret fees that will pop up when it comes time to pay the bill.
We offer free estimates to potential clients, which is available on the same day as our first conversation. This gives customers an accurate gauge of what they can expect their downsizing project to cost before they agree to anything.
How does Kloos dispose of the items downsized?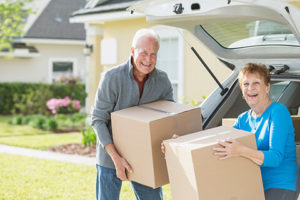 We take care of downsized items in several ways depending on the items' material and condition. We are forced to dispose of some items, but whenever possible, we will donate or recycle the items procured during downsizing projects.
This practice serves to reduce the amount of waste generated by a customer. In turn, you feel better with less clutter but also since you'll have left a significantly smaller footprint than if you were downsizing your home on your own.
We are your Winnipeg Downsizing experts!
We know how to downsize your home's clutter and possessions quickly and easy. We are experts in this and have written many articles about the subject of downsizing, see some below:
Call Kloos Hauling & Demolition for downsizing today!
Have a garage that feels like a storage unit? How about a closet that's stuffed to the brim with old clothes or other things? Are you moving soon? Or selling your home? Maybe you're a realtor – recommend us to your client! Perhaps, you need to take care of a loved one's possessions due to passing? Kloos Hauling & Demolition is here to offer a helping hand in decluttering efforts – no matter the circumstance. There are hundreds of reasons to downsize your home – and you'll be so glad you called us to help! Reach us by phone at 204-955-1188 to make the "Kloos Call" or contact us online to receive a free estimate!