Got junk in your house in Winnipeg that needs to be removed? Now is the best time to start cleaning and get rid of the stuff you don't need. And at Kloos Hauling & Demolition, we're here to help with residential junk removal services in Winnipeg.
Besides spring cleaning chances are many of you are spending more time at your homes. During the COVID-19 pandemic, you may have the time available to tackle that long put off cleaning project! One of the best stress relievers is to clean and organize. So, not only can clutter help reduce anxiety and depression, completing a task that's long overdue will give you a sense of accomplishment!
Read more about our tips for decluttering your home in our past articles: "Decluttering your home using Marie Kondo's principles" and "How can decluttering your home improves your mood and mental health?" Or, continue with our most recent article for the benefits of working with Kloos Hauling & Demolition for junk removal, below!
Get rid of junk from your home, garage, attic, basement and more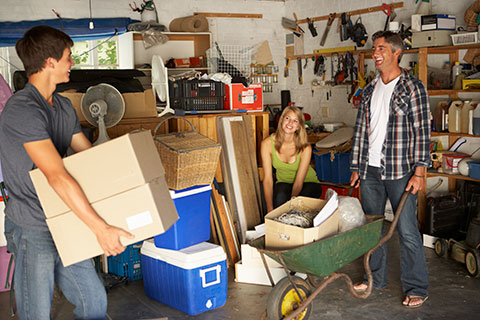 If it's time for you to start "spring cleaning," you've likely found that you have a lot of junk in your storage areas that you may want to get rid of. If so, Kloos Hauling & Demolition is here to help.
We offer a full range of junk removal services for Winnipeg homeowners – and we can remove any item from your home. From old carpet to drywall, electronics, tires and automotive parts, oil, gas, paint, appliances, clothing and more, we'll take anything that you want to get rid of!
The benefits of residential junk removal with Kloos Hauling & Demolition
Why pick us for Winnipeg junk removal? Here are a few of the reasons you should pick Kloos Hauling & Demolition if you have residential junk that needs to be removed.
Reasonable rates
Firstly, we don't want you to break the bank when hiring a junk removal service. So, we offer reasonable rates for all our services. Contact us now for a quote based on the amount of junk you need to be removed!
Ethical disposal of all items
Secondly, we are focused on sustainability, and we will sort your junk to reuse, donate, and recycle everything that we can. Any items that can't be reused will be disposed of at the proper landfill or facility.
Ensure the health and safety of customers, staff
Finally, we wear PPE and protective gear, keep our hands clean and do not work when we are sick. In order to ensure our safety and that of customers, we do not work with people who may have COVID-19. As well, we follow all guidelines outlined on the Government of Manitoba's COVID-19 website. We also offer zero-contact removal services. We're able to pick-up junk outside of your home without interacting directly with you or your family members.
Contact us now to schedule a residential junk removal pick-up!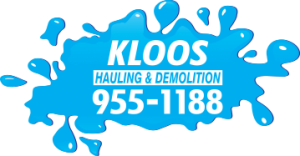 Ready to get started with our Winnipeg junk removal services? So, don't wait! Contact us online or give us a call at 204-955-1188 to get in touch, schedule a junk pickup, and get rid of the stuff you don't need!