If you've been feeling "down in the dumps" lately, there could be a surprising cause of your feelings of anxiety or depression – household clutter! Did you know that an overly cluttered home can affect your mental health and well-being? Let's look at the basics of household clutter, mood, and mental health, and examine some ways that decluttering can help improve your mood.
Household clutter can lead to feelings of depression
A recent study found that, while performing tours of their home, women whose homes were often described as "cluttered," or "unfinished" had a higher chance of seeing their homes as a source of stress – rather than a place to rest, relax, and restore their mood.
Compared to those whose homes were less cluttered, the women whose homes were messier had a higher risk of depressive moods over the course of the day – meaning that clutter, particularly when seen by guests, has a negative effect on mood.
Household clutter can make it hard to focus and complete tasks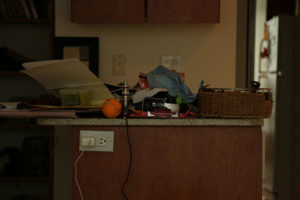 Human beings have a limited amount of brain processing power – and too much visual stimuli has been shown to influence the ability to focus your attention and concentrate. Not only that, but clutter can make some household tasks seem impossible. How are you supposed to clean the kitchen if there are storage boxes, papers, and dishes on every counter, or vacuum the living room if it's cluttered with toys, unused furniture, and other such items?
Decluttering is good for your mental health and your mood – Kloos Hauling & Demolition can help!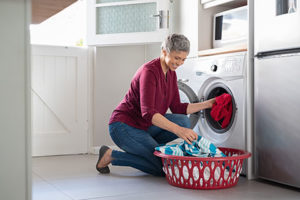 Due to the negative effects of clutter, decluttering can have some serious benefits for your mood and overall mental health. If you're not sure that you can handle the tasks of decluttering alone, Kloos Hauling & Demolition can help. Start your new year off right and make it a "Kloos" call – 204.955.1188 – to help with decluttering of your home.
We offer full-service downsizing and decluttering services. Point us to the room that needs to be decluttered, and we'll work with you to dispose of junk, unwanted items and anything else you no longer need. It's just that simple!
Contact us now for a quote & get started right away!
Don't wait. Decluttering your home will make you and your family feel happier and less stressed – and you can get started right away by contacting Kloos Hauling & Demolition in Winnipeg.