When downsizing your home, it is important to hold on to items that you use. Learning how to downsize common household items will help you make room in your existing home. Here are our top ten tips to get you started with the process.
Downsize Common Household Items – Eliminating Kitchen Gadgets
Every kitchen is usually filled with unused gadgets that are just taking up space. Take a look at your kitchen to see what you can get rid of, thinking about the last time you use the item. If it's been longer than a year, or if you can't remember, it might be time to get rid of it.
Downsize Common Household Items – Old Towels and Rags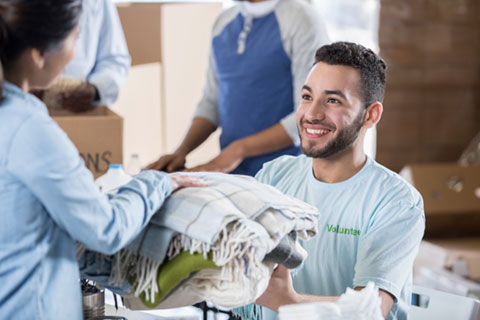 Most every linen closet is filled with unused towels and rags that are old and worn. Get rid of these items to make room for new towels or just free up space. Old towels and rags can be a great resource for working on things in the garage or for cleaning messy projects around the house.
Downsize Common Household Items – Unused Bedding
The same goes for bedding. When you have sheets and pillowcases that are unused or gently used, donate them. Instead of taking up space, they can be put to good use!
Downsize Common Household Items – Electronics
Most every home has electronics sitting around that are not being used. Electronics can be donated or recycled to provide more space in the home. Recycling electronics is an excellent way to help the environment. The more recycled materials available, the less required to be mined from our precious planet.
Downsize Common Household Items – Tupperware
Most every kitchen has a section devoted to Tupperware, with most pieces missing a lid or a lid without the matching container. Instead of collecting Tupperware, keep key pieces and get rid of the rest!
Downsize Common Household Items – Utensils
When the utensil drawer becomes too full, it's time to downsize. Clean out this drawer and keep only what you need to free up space in the kitchen. Old utensils are also an ideal item to donate to your local shelter or soup kitchen.
Downsize Common Household Items – Dusty Décor and Furniture
Décor is used to create a lovely look to the home. If you find that your home is now filled with décor that is only collecting dust, its time for a change. Look into re-fit stores or Salvation Army's in your area and donate your furnishing there.
Downsize Common Household Items – Garage Clutter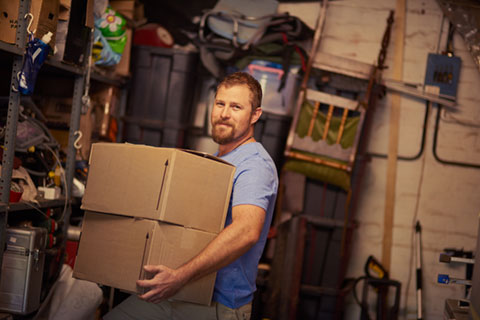 When the garage gets too full, its time to declutter (tips on decluttering your space here). Get rid of junk you no longer use to make room for storage or your vehicle! Many things stored within a garage can be sold as scrap metal or recycled. If you're unsure or need help moving big and bulky items – be sure to call us!
Downsize Common Household Items – Tools
When the collection of tools in the home becomes too large, its time to downsize. Get rid of items you have duplicates of or what you no longer use. Another great item to donate or pass down to other family members.
Downsize Common Household Items – Toys
Old toys that are not played with anymore should be donated. Help your kids see how they can have more space in their room by getting rid of unwanted toys. Consider structuring your toy donation as an activity with your children to get them thinking of others and learning philanthropy.
Our list makes it sound easy – while downsizing is usually anything but easy. Often, to effectively and efficiently downsize common household items, its best to have help. So, that's where our team at Kloos Hauling & Demolition come in.  We specialize in home decluttering and can help with any residential downsizing, including junk removal or waste recycling. Our Winnipeg-based service is fast and friendly, so make it a Kloos call – 204-955-1188 – and let us help you downsize today!