Many real estate agents will revert to the same stereotypes as to when the best time to sell a home in Winnipeg is. This usually includes the season of spring and a "warm or hot" real estate market. Also, many people believe that summertime in Winnipeg is a seller's market because buyers want to get into their new home and start enjoying the space while the weather is good. While these factors may have some role in when people buy homes (because they too are working off the stereotype), they are less helpful in determining when to sell a "specific" home. So first ask yourself, when should you downsize your home?
The best answer is when you're ready to free up mental space! For years society have been convinced that "bigger" and "more" is better, but we are all overwhelmed (mentally and financially) and burnt out. Downsizing to a smaller home is not only a great way to save money but can be a good life strategy for having less to manage. We will discuss some of the financial benefits of downsizing in this article.
How downsizing your home impacts your financial future
Free up cash – save on things like property taxes and home insurance as well as utility costs and maintenance.
Eliminate debt – with the increased cash flow, a family can tackle mounting debt, credit cards, and student loans with more ease.
Retirement planning – a portion of the money saved from downsizing from a larger home can be used to plan for retirement, giving families peace of mind and financial confidence.
The best time to sell a home is when the market is right for that home. There are two factors that can determine the best time to sell a house in Winnipeg.
Selling your home: what does the competition reveal?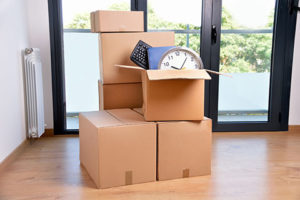 This is best understood by knowing how many homes are on the market, in the same neighborhood, that are similar to the one in need of selling. Listing a home that is a carbon copy of seven others in the same area is going to hurt the chances of selling at a competitive price-point.
A "hot" market might be good overall, but if the homes for sale in a neighborhood are too similar, that market won't matter. Get a clear picture from a real estate agent about the competition to determine how probable it is to sell and how long it may take.
Selling your home: who is buying and where?
The other factor that is helpful to calculate is, are people shopping for homes in the neighborhood? If competition is low, but no one is buying, it might not be the best time to list a home. The trick is taking the first and second factors to come up with the ideal listing time.
Contact your realtor today to learn more about how your home stacks up in the market. If you're not ready to sell your home but need help downsizing, contact Kloos Hauling & Demolition via our website. Start creating a downsizing plan to eliminate clutter and begin saving money for your future. Make it a "Kloos" call – 204.955.1188 – today!