When dealing with a demolition project, it is essential to work with a demolition company that has experience with such projects. However, equally, as necessary, the demolition company should have valid demolition contractor insurance. Companies providing contracting services need to have demolition insurance to serve you better. Such insurance will protect the company from common claims such as bodily injury, property damage, and personal injury. It is important to ask a demolition company if they have demolition insurance. Do this before hiring them for a project on your property.
Demolition Contractor Insurance – what does the insurance cover?
Demolition contractor insurance covers a broad range of areas and as the home or property owner, you want your assets covered. The coverage exists, so any accidents or incidents on your property are covered without any additional out of pocket expenses from you. Take for example, if a torch from a welding job were to catch your home on fire. The demolition company's insurance will cover the cost of the repairs to your damaged home.
Demolition Contractor Insurance – it shows the company cares about its customers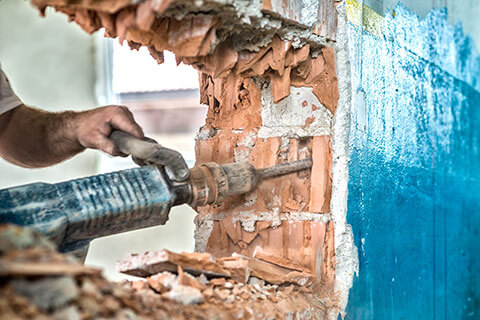 A demolition company that has the proper insurance is also one that wants to be responsible and take care of their customers. A company that is reliable and has insurance is one that you can trust to do good work when it comes to your demolition needs.
With the demolition of areas within your home, a portion of the building becomes removed. The demolition will occur while still preserving other elements of the home. There is much to consider with this process, and you want to be sure that the company you hire. Are they prepared to complete a project on time and in a safe manner? When hiring a demolition company, some due diligence is in order. Ask a few questions about insurance. Have them provide references from their past clientele, to find out what it's like to work with them. As well, you could go as far as to learn who the company is which provides the insurance. From there, you could review what is covered by their insurance plan.
Demolition Contractor Insurance – peace of mind for your next project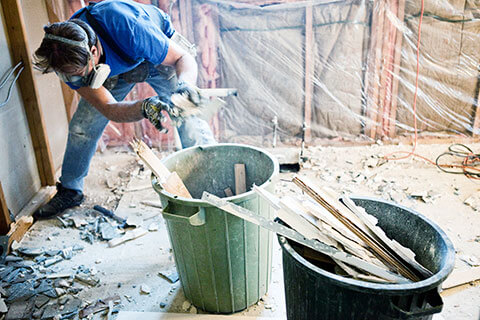 By finding out more about the insurance coverage the company you hire has, you can feel better about allowing them into your home to complete a demolition project. The work will be tough and time-consuming, so trusting the company you are working with is essential.
Kloos Hauling and Demolition is a top-rated demolition and junk removal company providing friendly, fully-insured demolition services in Winnipeg and the surrounding area. With insurance and top-rated expertise, you can rely on Kloos to provide you with excellent demolition service options. Have a demolition project ready to start? Make it a Kloos call today – 204-955-1188.