Garage clean-up might be one of the most dreaded chores when it comes to home ownership. The space tends to be the place where items collect and get forgotten until they overwhelm you. Besides the accumulation of your stuff, garage messes like oil, gasoline, tools, and other gadgets can be cumbersome to deal with. Digging out of the garage can be a real nuance, but with Kloos Hauling and Demolition, you no longer must dread this task.
Is your garage clean-up a big or small job?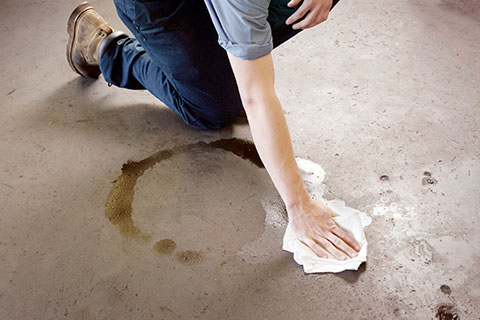 Some garages can be a simple day of reorganizing and getting the space back in order, but other jobs require a bigger clean-up which may include hauling items away or dealing with hazardous materials. If your garage has become more than a simple Saturday reorganizing project, we can certainly help you get your garage back.
Our tips and services offered for garage clean-up jobs
Here are some tips to get your garage back in order. We hope this checklist proves to be helpful as you prepare your garage for a complete makeover.
Empty the entire garage of items and place them into categories
You can start with a keep pile, a junk pile, and a donate pile.
Clean the entire garage
Wipe down the shelves and sweep out the space.
Call Kloos Hauling and Demolition to come to pick up your junk pile
Let us know what kind of materials you need us to pick up for you.
Use storage shelving and bins
Before you start adding items back into the garage use shelving to help you plan.
Install other organization options
You can use hooks, pegs, and bins to help you organize the space better.
Organize your keep piles into categories
This can be done in seasonal, sports, tools, and home/garden categories.
A final tip: Make use of labels and area-specific organization to help your garage go from dread to complete wow! This will make finding items even easier and keep your organized for years to come.
Make your garage clean-up easy – make it a Kloos call!
If you have recyclable items to tend to, we can also help with getting those to the appropriate places as well. If you would like more details about our services and how we can help you with your next garage clean up, please send us a message or give a call so we can get started immediately.