If you're a business owner, home or property owner, and you require demolition services for part of your property, you may be wondering how you can hire the right demolition company for you. Let's look at a few factors you should consider ensuring you make the right choice.
What should I be looking for in a demolition company?
Wondering what you should be looking for in a demolition company? Here are a few of the most important factors to consider when choosing a demolition contractor to work with.
Flexible hours
Every property owner has different requirements when it comes to demolition times. A great demolition company will be able to work the hours required by you – such as off-peak business hours, or late-night hours, and has the flexibility to accommodate your schedule.
Green, environmentally friendly approach
If you're concerned about your environmental impact, it's important to partner with a commercial demolition company which shares your concerns and can do their work in an eco-friendly manner, minimizing wasted materials and the environmental impact to the demolition site.
Realistic, upfront quotes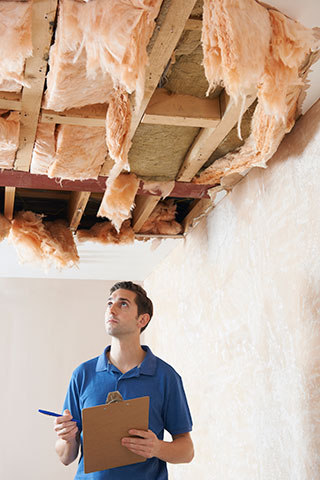 A clear, upfront quote is important, as it lets you compare one demolition service to others in the area – and ensures you know exactly how much you'll pay for the demolition job.
Some contractors may only include base costs in their quote, rather than the total cost of the work to be completed. Clarify with the person who comes to provide the quote what exactly is outlined in their project estimate, and if there will be any additional, after the fact, costs.
Local contractors
Working with a Winnipeg-based demolition company
Working with a local company, when possible, is always a good idea. Local companies can offer more informed service because they are uniquely familiar with the nuances of working in Winnipeg, and typically have better rates than larger, regional or national companies.
Make sure the demolition company is insured
This should be obvious for both the business and the consumer, but there's still demolition companies operating without insurance. Consider this the grandest of red flags. Do not work with a demolition company which doesn't have insurance coverage. Should something happen during the demolition to your property, you could end up in thousands of additional costs. As well, if an injury is sustained on the job site you could end up being liable. Avoid the non-insurance headache at all costs!
Kloos Hauling & Demolition – the best choice in Winnipeg!
If you need an experienced commercial demolition company in Winnipeg, Kloos Hauling & Demolition is an ideal choice. We meet all the requirements above – and more!
Why are we the best demolition company in Winnipeg?
We offer flexible hours, so we can work after your customers or staff have left for the day, or work around the schedules of commercial tenants. We offer green demolition services including deconstruction, recycling, and material donation to charities.
In addition, we take the time to walk through your property with you before offering a quote – ensuring that our quote is accurate and informed. Not only that, but we have years of experience working in Winnipeg, and can assist you in getting the required local, municipal and provincial permits for your project.
And, don't worry, we're an insured demolition company and can verify with proof should you require.
You won't find a more versatile, affordable and experienced demolition company in Winnipeg. So, make a "Kloos call" – 204.955.1188 – to schedule a fast, friendly, commitment-free quote for your project and get the demolition services you need!